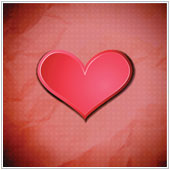 The security of your systems and communication, especially those that utilize the Internet should be paramount for any business. Over the past few weeks a massive new security flaw has been uncovered. This flaw, codenamed Heartbleed, could potentially expose all your vital data and communications that flows between your computer and websites online. All businesses and Internet users should be aware of this Heartbleed so that they can take steps to stay safe.
Background info about secure transmission of information on the Web
Most sites on the Internet rely on Secure Sockets Layer (SSL) technology to ensure that information is transmitted securely from a computer to server. SSL and the slightly older Transport Layer Security (TLS) are the main technology used to essentially verify that the site you are trying to access is indeed that site, and not a fake one which could contain malware or any other form of security threat. They essentially ensure that the keys needed to confirm that a site is legitimate and communication can be securely exchanged.
You can tell sites are using SSL/TLS by looking at the URL bar of your browser. If there is a padlock or HTTPS:// before the Web address, the site is likely using SSL or TLS verifications to help ensure that the site is legitimate and communication will be secure. These technologies work well and are an essential part of the modern Internet. The problem is not actually with this technology but with a software library called OpenSSL. This breach is called Heartbleed, and has apparently been open for a number of years now.
About Heartbleed
OpenSSL is an open-source version of SSL and TSL. This means that anyone can use it to gain SSL/TSL encryption for their site, and indeed a rather large percentage of sites on the Internet use this software library. The problem is, there was a small software glitch that can be exploited. This glitch is heartbleed.
Heartbleed is a bug/glitch that allows anyone on the Internet to access and read the memory of systems that are using certain versions of OpenSSL software. People who choose to exploit the bugs in the specific versions of OpenSSL can actually access or 'grab' bits of data that should be secured. This data is often related to the 'handshake' or key that is used to encrypt data which can then be observed and copied, allowing others to see what should be secure information.
The problem with Heartbleed
There are two major problems with this bug. The first being that if an attacker can uncover the SSL handshake used by your computer and the server that hosts the site when you login or transmit data they will be able to see this information. This information usually is made up of your login name, password, text messages, content and even your credit card numbers. In other words, anything that gets transmitted to the site using that version of SSL can be viewed.
Scary right? Well, the second problem is much, much bigger. The hacker won't only be able to see the data you transmit, but how the site receiving it employs the SSL code. If a hacker sees this, they can copy it and use it to create spoof sites that use the same handshake code, tricking your browser into thinking the site is legitimate. These sites could be made to look exactly same as the legitimate site, but may contain malware or even data capture software. It's kind of like a criminal getting the key to your house instead of breaking the window.
But wait, it gets worse. This bug has been present in certain versions of OpenSSL for almost two years which means the sites that have been using the version of OpenSSL may have led to exposure of your data and communication. And any attacks that were carried out can't usually be traced.
So what do you need to do?
Right now, the best thing you can do is wait to be notified about affected services and patches or you can investigate this list provided by Mashable that has some well known brands listed.
If you'd like to investigate whether or not a website you frequent has been affected, you can use this tool.
Reset your password for every online service affected by Heartbleed. But beware: you should only change your password after the afflicted business has fixed its servers to remove the Heartbleed vulnerability. Changing your passwords before a company's servers are updated will not protect your credentials from being leaked.
Please contact us if we have any questions.  Thank you for your time, and safe surfing.
Sincerely,
The Key Methods Support Team